La Pénate des 3 Châteaux
La Pénate des 3 Châteaux - Claudia & Alain vous souhaitent la bienvenue à Husseren-Les-Châteaux, village planté en plein cœur du vignoble alsacien et étape sur le chemin de St. Jacques de Compostelle.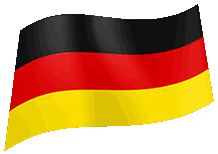 La Pénate des 3 Châteaux - Claudia & Alain heissen Sie ganz herzlich willkommen in Husseren-Les-Châteaux, einem kleinen Winzerort im Herzen des Elsässer Weinanbaugebietes und Etappe des Elsässer Jakobsweges
Claudia & Alain welcome you at Husseren-Les-Châteaux, a small winegrowing village in the heart of the Alsace wine-growing region and stopover on the Alsatian Way of St. James.
La "Pénate" ? C'est le nid de la cigogne, l'oiseau fétiche et symbole de l'Alsace. On dit que les cigognes retrouvent toujours leur nid même après avoir migré vers le sud avant l'hiver. Alain & Claudia souhaitent à ce que vous vous sentiez bien dans leur pénate pour, pourquoi pas, y retourner de temps en temps...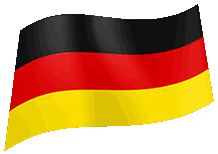 Was bedeutet das Wort "Penate"? Es ist das Nest des Storches, dem Symbolvogel des Elsass. Man sagt, dass die Störche jedes Jahr, nach ihrer Migration in den Süden Europas, ihr Nest wiederfinden. Alain & Claudia wünschen sich, dass Sie sich in der Penate wie zuhause fühlen, und dass Sie, warum nicht, von Zeit zu Zeit mal wieder vorbeischauen, um eine neue Woche im Elsass zu verbringen
What does the word "penate" mean? It is the nest of the stork, the symbol bird of Alsace. Storks are said to find their nest every year after their migration to southern Europe. Alain & Claudia want you to feel at home in the Penate, and, why not, come back from time to time to spend another week in Alsace
Il y a tant de choses à découvrir en Alsace - en cliquant sur 'Activités', nous vous proposons quelques-unes - Claudia & Alain sont toujours là pour vous donner quelques conseils.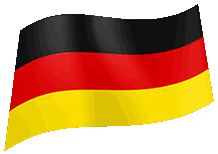 Es gibt soviel im Elsass zu entdecken - wenn Sie auf "Activités" drücken, finden Sie einige Vorschläge; für weiteres stehen Ihnen Alain & Claudia immer gerne zur Verfügung.
There is so much to discover in Alsace - if you click on "Activités" you will find some suggestions; for further information Alain & Claudia are always available for you.