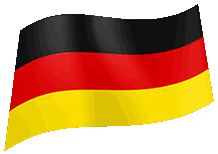 Visitez les Marchés de Noël d'Alsace - celui de Colmar est dans le Top 5 des meilleurs marchés de Noël en Europe … mais aussi ceux de Kaysersberg, Riquewihr, Eguisheim … des marchés de Noël restés authentiques. Pour la visite des différents marchés, nous vous recommandons les Navettes de Noël du Pays des Etoiles (tarifs: entre 5 et 8 euros/jour/personne)
Die berühmten Elsässer Weihnachtsmärkte - der von Colmar gehört zu den TOP 5 der besten Weihnachtsmärkte in Europa … aber auch die authentischen und urigen Weihnachtsmärkte von Kaysersberg, Riquewihr, Eguisheim. Wir empfehlen hierzu die Weihnachtsmarkt-Shuttles (Preise: 5 - 8 €/Tag/Person)
The famous Alsatian Christmas markets - the Colmar one of the top 5 of the best Christmas markets in Europe ... but also the authentic and quaint Christmas markets of Kaysersberg, Riquewihr, Eguisheim. We recommend the Christmas market shuttles (prices: 5 - 8 € / day / person)
Colmar Cité de Bartholdi
​
Colmar, the city of Auguste Bartholdi, the sculptor whose work was the Statue of Liberty of New York. Colmar with its 7 museums, its district Petite Venise, its boats with flat bottomf on the lovely river called Lauch, its authentic architecture and its absolutely worthwhile covered weekly market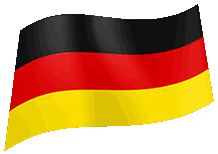 Colmar, die Stadt von Auguste Bartholdi, dem Bildhauer, dessen Werk die Freiheitsstatue von New York war. Colmar mit seinen 7 Museen, seinem Viertel Petite Venise, seinen Flachbodenbarken auf der Lauch, seiner authentischen Architektur und seinem absolut sehenswerten überdachten Wochenmarkt
Visitez Colmar, la cité d'Auguste Bartholdi, le sculpteur de la statue de la Liberté avec ses 7 musées, sa Petite Venise, ses barques à fond plat sur la Lauch, son architecture authentique, son marché couvert…
Visitez les caveaux du vignoble alsacien avec ses 51 Grands Crus d'Alsace dont deux avoisinent notre village: Pfersigberg et Eichberg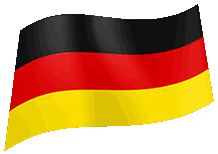 Die Elsässer Weinkeller mit ihren 51 Grands Crus d'Alsace, wovon 2 unser Dorf berühren: Pfersigberg und Eichberg
The Alsatian wine cellars with their 51 Grands Crus d'Alsace, of which 2 touch our village: Pfersigberg and Eichberg
Visitez le Vignoble qui se trouve au pied du gîte - il y a différentes manières très plaisantes comme par exemple la plus gourmande: à bord du TGV (train gourmand du vignoble), à bord d'un gyropode (à louer à Eguisheim - 5 mn) ou encore à pied…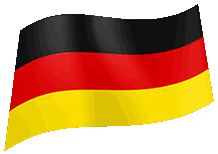 Die Weinberge, die der Ferienwohnung zu Füssen liegt - es gibt verschiedene Arten, die Weinberge zu besichtigen und zu erkundschaften: an Bord des kleinen weissen Zuges (Anfang Juni bis Ende September), auf dem Segway (zu leihen in Eguisheim) oder aber ganz einfach zu Fuss
The vineyards at your feet - there are several ways to visit and explore the vineyards: aboard the small white train (from early June to late September), on the Segway (to rent in Eguisheim) or simply on foot.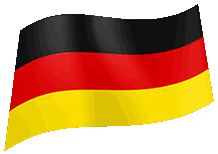 Goûtez la gastronomie alsacienne allant de la fameuse bretzel, le kougelhopf, les tartes flambées, la choucroute, la baeckeoffe … l'Alsace compte 30 restaurants étoilés
Die gastronomischen Spezialitäten angefangen bei den besten Bretzeln der Gegend (Bäckerei Marx in Eguisheim), dem bekannten Elsässer Kougelhopf, das berühmte Elsässer Sauerkraut sowie der Baeckeoffe, der Munsterkäse … im Elsass gibt es 30 Sterne Restaurants (Stand 2017)
The gastronomic specialties starting with the best prawns in the area (bakery Marx in Eguisheim), the famous Alsatian Kougelhopf, the famous Alsatian sauerkraut as well as the Baeckeoffe, the Munsterkäse ... in Alsace there are 30 star restaurants (as of 2017)
Visitez les châteaux forts alsaciens dont le château du Hohlandsbourg situé au-dessous d'Husseren-Les-Châteaux sur la pittoresque route des 5 châteaux - à ne pas oublier le château du Haut Koenigsbourg et tant d'autres … l'Alsace est l'une des régions d'Europe qui compte le plus de châteaux forts.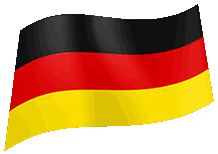 Die Ritterburgen im Elsass, wovon allein eine genau über unserem Dorf liegt: die Hohlandsbourg auf der malerischen Route des 5 châteaux können Sie zu Fuss erreichen. Selbstverständlich ist die Hochkönigsburg nicht zu vergessen … das Elsass ist die Region in Europa, in der die Ansammlung von Ritterburgen am höchsten ist.
The castles of Alsace, of which one is just above our village: the Hohlandsbourg on the picturesque route of the 5 châteaux can be reached on foot. Of course, the Hochkönigsburg is not to forget ... Alsace is the region in Europe, where the collection of knight castles is highest.
Visitez l'Ecomusée à Ungersheim, un musée de plein air avec ses constructions alsaciennes formant un village vivant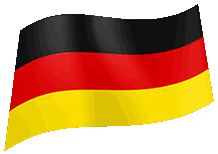 Das Freilichtmuseum in Ungersheim mit über 70 traditionellen Gebäuden aus dem ganzen Elsass sowie 40000 Museumsstücken, von Elsässern gestiftet.
The open-air museum in Ungersheim with over 70 traditional buildings from all over Alsace and 40,000 museum pieces donated by Alsatians.
Strasbourg - Petite France
Visitez Strasbourg, capitale de l'Europe et de l'Alsace - son centre ville fait partie du patrimoine mondial de l'UNESCO. Strasbourg est bien évidemment incontournable lors d'une visite en Alsace avec sa cathédrale, sa petite France, la place Kléber... Nous vous recommandons de vous garer au parking du Baggersee au bord de l'autoroute A35 - le ticket parking donne droit à 1 A/R centre ville Strasbourg en Tram pour chaque personne à bord de la voiture.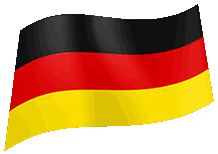 Strassburg, die Hauptstadt von Europa und vom Elsass, das Zentrum von Strassburg gehört zum UNESCO Erbe - ein Stadtbesuch mit Besichtigung des Strassburger Liebfrauenmünster (1000 Jahre in 2015), des Gerberviertels Petite France, der Kleber Platz... ist unumgänglich. Wir empfehlen Ihnen mit dem Auto bis zur Autobahnausfahrt BAGGERSEE zu fahren und dort zu parken. Die Parkgebühren beinhalten 1 Hin- u. Rückfahrt mit der S-Bahn (pro Person im Auto) bis zum Stadtzentrum Strassburg
Strasbourg, the capital of Europe and Alsace, the center of Strasbourg belongs to the UNESCO heritage - a city visit with a visit to the Strasbourg Liebfrauenmünster (1000 years in 2015), the Gerber quarter Petite France, the Kleber Platz ... is unavoidable. We recommend driving to the exit BAGGERSEE and parking there. The parking fees include 1 round-trip by S-Bahn (per person in the car) to the city center of Strasbourg
Les Fermes Auberges dans les Vosges sont incontournables lors d'une visite en Alsace. Il faut y goûter aux repas marcaires…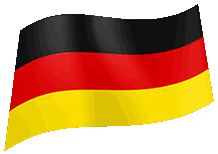 Die berühmten Landgasthöfe "Ferme Auberge" in den Vogesen muss man besucht haben bei einem Elsass-Aufenthalt. Die Küche ist rustikal und schmackhaft - sehr oft ist es empfehlenswert, vor Ihrem Besuch einen Tisch zu reservieren
You must have visited the famous farm inns "Ferme Auberge" in the Vosges during an Alsace holiday. The kitchen is rustic and tasty - very often it is recommended to reserve a table before your visit
Les Randonnées - aussi bien dans le Vignoble, que dans la plaine rhénane au bord du Rhin que dans les hauteurs vosgiennes, les parcours sont nombreux et pour chaque type de marcheur.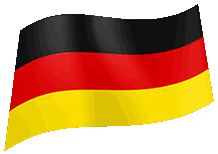 Die Wanderungen - sowohl in den Weinbergen, entlang am Rheinufer, als auch in den höheren Lagen der Vogesen … die Wanderwege im Elsass sind zahlreich und die verschiedenen Schwierigkeitsgrade erlauben jedem, eine schöne Strecke zu laufen.
The walks - in the vineyards, along the banks of the Rhine, as well as in the higher Vosges ... the hiking trails in Alsace are numerous and the different levels of difficulty allow everyone to walk a beautiful route.
Visitez la région sur votre VTT ou sur un VTT loué à Eguisheim (5mn) - possibilité de tours guidés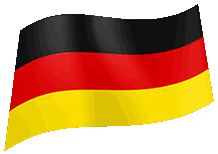 Mountainbikes sind im Verleih in Eguisheim (5mn) - es besteht auch die Möglichkeit an organisierten Fahrten teilzunehmen.
Mountain bikes are available for hire in Eguisheim (5mn) - it is also possible to participate in organized rides.
Le Ski alpin ou le ski de fond dans les Vosges à une quarantaine de minutes depuis le gîte … les stations telles que le Lac Blanc, Le Markstein, Le Schnepfenried, Le Col de la Schlucht, Le Tanet …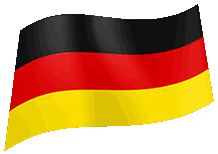 Skifahren (alpin oder nordisch) in den Vogesen - nur ca. 40 Minuten von der Ferienwohnung entfernt liegen die bekannten Stationen wie Lac Blanc, Markstein, Schnepfenried, Col de la Schlucht, Tanet …
Skiing (alpine or nordic) in the Vosges - only about 40 minutes from the apartment are the well-known stations such as Lac Blanc, Markstein, Schnepfenried, Col de la Schlucht, Tanet ...
Europapark, élu meilleur parc d'attractions au monde se situe à 1.15h de Colmar
…le Hartmannswillerkopf se situe à 20 minutes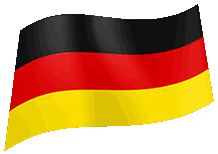 Europapark liegt 1.15h von Colmar entfernt.
…der Hartmannswillerkopf ist in 20 Minuten erreichbar
Europapark, the most famous leisure attraction in Europe, is located 1.15h from Colmar.
…the Hartmannswillkopf, one of the national monuments of the Great War, is located just a 20 minute drive